Aesthetic Training
Become a Nurse Injector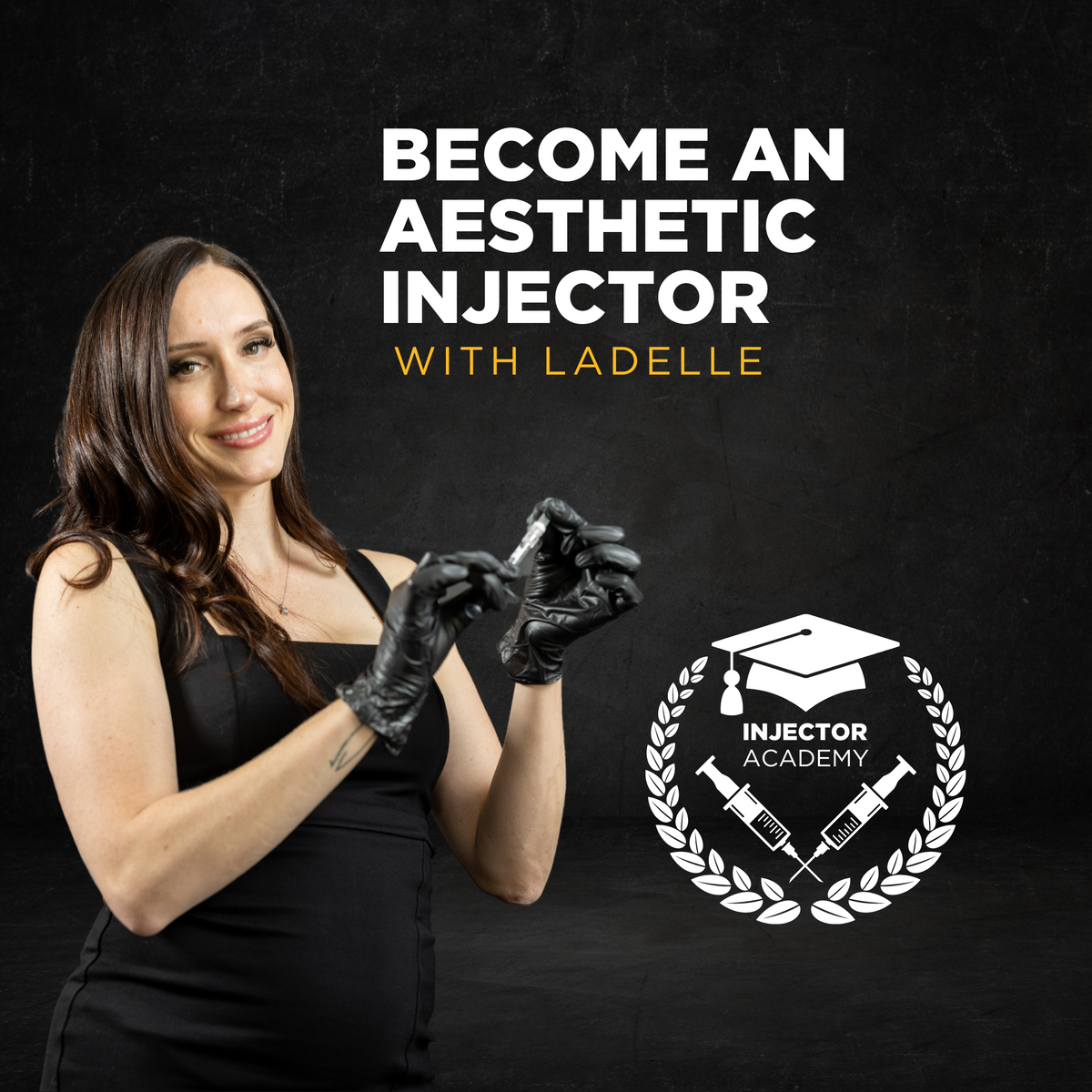 Injector Academy: Become an Aesthetic Injector
Welcome to the Forefront of Aesthetic Medicine Training
Whether you're an aspiring nurse injector or a seasoned professional, our comprehensive training programs in aesthetic medicine have been designed just for you.
Offering both in-person and virtual training *coming soon* options, we're committed to helping you achieve excellence in aesthetic and injectable procedures.
Why Opt for Our Aesthetic Nurse Injector Training?
1. Industry-Leading Curriculum: Delve deep into both the basics and advanced techniques, ensuring a well-rounded skill set.
2. Expert Nurse Injector Trainer: LaDelle Maez, RN, BSN is a highly skilled Nurse Injector and owner of INJEXED MedBar. Learn from her experience and hands-on expertise!
3. Adaptable Learning: Choose between our hands-on in-person sessions or our interactive, state-of-the-art virtual training modules *coming soon*.
Course Features
Real-World Training: Our in-person courses offer live demonstrations and opportunities to practice on models, ensuring confidence in every procedure.
Embark on Your Aesthetic Journey Today!
Forge your path in the burgeoning field of aesthetic medicine. With our top-tier training, available both in-person and online, you're set to emerge as a sought-after nurse injector.
Stay Connected: Join our vibrant community on [social media icons] to receive updates, tips, and insights into the world of aesthetic medicine.
Models and Shadowing: More info coming soon!
Disclaimer: Courses are intended for licensed medical professionals. Please ensure you meet the necessary qualifications prior to enrolling.
ALL COURSE OPTIONS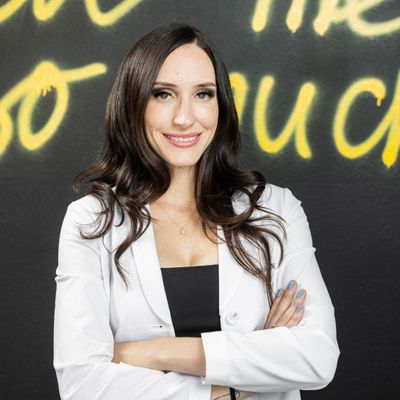 2 Day- 8-hour Hands-on Injectable Aesthetic Training
Come and learn with individualized instruction and/or a minimal student-to-trainer ratio.
A 60-minute Session on Toxins and a 60-minute Session on Fillers, Covering:
-Exploring the Evolution of Neuromodulators: A Historical Perspective.
-Understanding the Pharmacotherapeutics of Neuromodulation
-In-depth examination of Facial Muscle Assessment
-Precise Dosing Guidelines for Botox & Dysport Across Facial Muscles
- LaDelle's proprietary way of mixing toxins.
-Citing Reliable Sources for Optimal Dosage Recommendations per Muscle
-Strategies for Ensuring Safety and Preventing Complications
-Tracing the Journey of Hyaluronic Acid Fillers Through Time
-Unraveling the Pharmacotherapeutics of Fillers
-Thorough Assessment of Facial Bones and Anatomy
-Referencing Safe Administration Protocols for Each Facial Area
-Effective Strategies for Enhancing Safety and Mitigating Complication
-Exclusive marketing and sales training relating to the aesthetic industry.
-Bonus injecting tips like lip flips, facial slimming tricks, and more!
This includes 3 hours of lecture, and live hands-on training on 5 to 8 models. A certificate of completion and a referral letter for employment is provided. Models will be provided by INJEXED.
Details:
- 2 to 3 TOX hands-on injecting. Includes forehead, brow, crow's feet, bunny lines, dimple chin, and TMJ.
- 3 to 5 Filler hands-on injecting. Includes lips, cheeks, and chin.
View Our Class Options Below